'Kisan Mazdoor Ekta Zindabad' (Farmers-Labourers Unity Long Live) is reverberating as the popular slogan of the protesting farmers at the borders of Delhi. The call for unity is also being raised in the songs, slogans that protesters sing at these sites. The farmers of Punjab seem to understand that this fight can't be won without the support of all type of stakeholders in agriculture, more specifically the farm labourers. Today, when the movement is going to complete one year, a similar unity is not seen in the context of western Uttar Pradesh. This has roots in the history of the farmer unions of the region. One has to trace the political attempts made by leaders and unions in the region of western Uttar Pradesh (UP) and their success and failures in uniting and mobilising the farmers' movements since independence, also the only presence of left parties in mobilising agricultural labourers at Ghazipur border is not sufficient. We see a great mobilisation of agricultural labourers from Punjab, all thanks to many left affiliated farmers unions, who take this question very seriously and making it a collective fight of all stakeholders in agrarian social structure.
The Dalit Question in West UP and Populist farmers politics
During colonial times, there was no mass movement of Dalits in western UP like those in Southern and Western India. There has been a different equation between Dalits and farming castes in rural areas. There was a time when cash was not that prevalent in villages and when services and goods were paid for in kind and labour. The standard of life of villagers was more or less on a similar footing. In recent years social and economic realities have changed, and money and self-interest have gained ground. Here no farmer organisation could bring Dalits together with them as they did in Punjab. Going by an estimate, Dalits comprise almost 22 per cent of the population of UP which should translate to a significant importance of Dalits in the state's politics. There had been a considerable transformation of Dalits in the state from 1950 to 1990. Dalits got reservations in education and jobs, and some share in political organisations. Dalits benefitted economically from land reforms and welfare schemes. Economic gains also strengthened them politically, while traditionally, there had been much less political awareness and participation.
It falls to the responsibility of political parties and organisations to bring together different sections of society to move forward by forgetting past differences. In western UP, no one after Chaudhury Charan Singh significantly worked towards this direction. After independence, the principal opposition parties in the UP till 1967 were those of the left. With land redistribution as their primary demand, they used to win many seats in western UP. This changed in the 1969 assembly elections when Bhartiya Kranti Dal, led by Chaudhury Charan Singh, was the principal gainer in western UP. Another tall leader was Ram Chandra Vikal, founder of Kisan Mazdoor Party, a Gujjar of west up and Arya Samaj member, who also became deputy chief minister of the state.
The 'Caste Turn' and its engagement with farming Class
Soon after independence some well to do Dalits worked under the banner of the Republican Party of India inspired by the ideals of Babasaheb Ambedkar. However, the economic benefits didn't reach the Dalits except for some elites among them. Caste specific political alignment started in the mid-80s under the aegis of BSP, conceived and formed by the Dalit stalwart of Bahujan Samaj Party, Kanshi Ram. He had a very clear view of the participation of Dalits. He used to say, "jiski jitni bhagidari, uski utni hissedari", which meant that share political representation should be in proportion to the share in the population. BSP formed the government in Up first in 1993, then again in 1995 and 1997. Kanshi Ram's protégé Mayavati became the chief minister of UP for the first time in 1995, and by that time, she had already become a prominent leader in UP politics in her own right. Her second term as chief minister in 1995 ran only for six months. In 2003 she became chief minister for the third time, but it lasted only August 2003. Later on 13th May 2007, she formed the government with a full majority in the assembly and completed a full term as chief minister till 2012.
Mayavati led government effected an unprecedented increase in the support price for sugarcane. At one time, the BSP had about five to six Jat MLAs in western UP. Mayavati's cabinet secretary Shashank Sekhar came from a Jat family of Muzaffarnagar. Shekhar took several initiatives to bring Jats under the BSP fold, and it did reflect in the membership and governance at Zilla Panchayat, Block office, Cooperative, and Sugarcane collective levels. BSP attempted land redistribution in UP with a 2010 Act in its effect to issue permanent pattas. However, this only created more differences between the farming castes and the Dalits. The farmers saw it as an attempt to rob them of their lands, while the Dalits too didn't see much land coming to their possession on the ground.
If Mayavati put in a lot of effort to bring together farmers and other castes, so did Ajit Singh and his son Jayant Chaudhury. Singh's father, Chaudhury Charan Singh, had formed the Dalit Mazdoor Kisan party in 1984 specifically towards this end. He always spoke of uniting various castes of the farmers. Jayant Chaudhury went to Harthas to meet the family members of a Dalit girl who was the victim of gruesome gang rape and murder, and he had to face the lathis of the police himself. He convened Mahapanchayats at Muzaffarnagar and Bulandsahar on the issue. This was a welcome step to unite Dalits and farming castes. However, any attempt to unite these communities in western UP won't succeed unless their leaders meet to discuss and have a political understanding on a common political programme. Though we saw a ground Dalit solidarity to the movement. Chandrasekhar Azad, who has emerged as a popular Dalit leader in the last decade, has come to address the stages of protesting farmers, Mayavati hasn't taken any such step. Even though she has put up some tweets and posts supporting the farmers' movement, her party workers are nowhere to be seen on the ground.
If we look specifically at the farmer unions of western UP, the Bharatiya Kisan Union (BKU) with its headquarters at Sisauli stands out. Mahendra Singh Tikait named his organisation 'Bharat Kisan Union- Arajnaitik (apolitical)', which is ironic as no movement can be devoid of politics; a popular movement is a political act in itself. In fact, Tikait lacked a long-term vision for the farmers' movement. When he rose to prominence in Western UP, he didn't take any concrete steps to bring Dalits and labourers into the fold.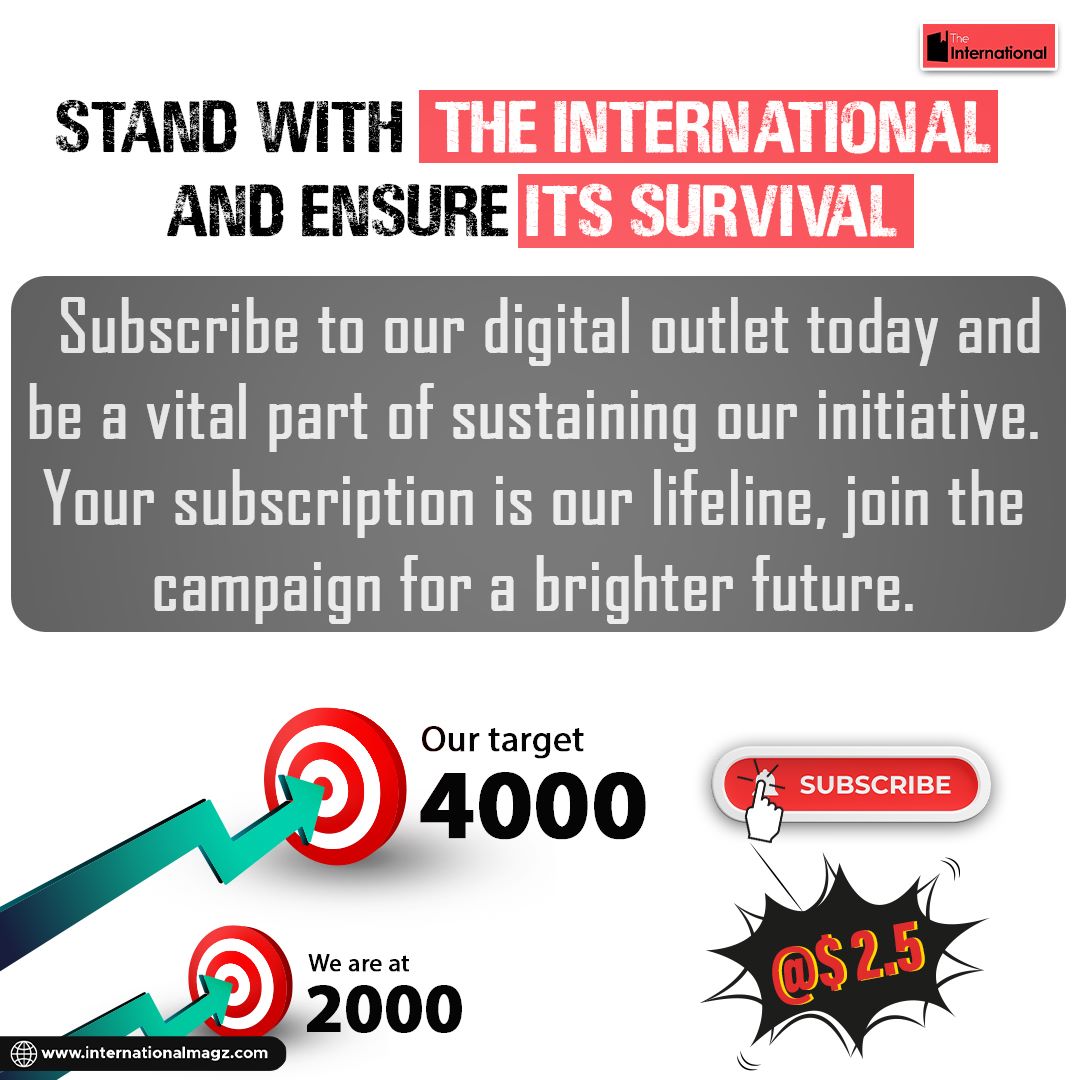 The Role of Opposition and Bhartiya Kisan Union's Anxiety
Today's movements gain strength from the support of opposition parties. Tikait always stopped opposition party leaders from sharing the stage with him which led to a feeling of insecurity among the latter. He feared that the opposition parties might steal the credit while he organises the movement. It is said that he didn't even let Chaudhury Charan Singh's wife Gayatri Devi get on stage at the Meerut movement. This however led to the first show of disillusionment among the farmers of western UP.
The farmer organisations of Punjab are far progressive in these issues. They didn't care who would take credit for their movement. The backbone of the current movement is Punjab's farmers, but they have hoisted Rakesh Tikait to a very high pedestal. Punjab farmers have succeeded in connecting the farm labourers and Dalits to the movement. They understand that it takes a big heart to run a movement and that narrowness won't do. While the farmers' struggle has taken the form of a mass movement in Punjab, in Western UP, the challenges still stare in the face of Rakesh Tikait and other political parties and organisations.
Under Tikaits' leadership the BKU couldn't fix the accountability for their role in the Muzaffarnagar riots. Leadership ability gets tested at hard times, and it failed in those communal times. Rakesh Tikait's admission of support to BJP in the aftermath of the riots speaks a lot. Perhaps for those reasons, Muslim farmer leaders like Ghulam Muhmmad Jaula, a Muslim Rajput and the leader of a Khap, had to dissociate himself from the Tikait's BKU and form Rashtriya Kisan Mazdur Manch. After Mahendra Singh Tikait's death in 2011, BKU has led only two significant movements till 2020, one was in 2013 when they had captured the toll plaza at Delhi-Haridwar highway, and another one was in 2017's Kisan Kranti Yatra, which started from Baba Tikait ghat in Haridwar against low sugarcane price.
When farming class thinks of mobilising agrarian caste
Later in 1996, Mahendra Singh Tikait formed Bharatiya Kisan Kamgaar Party (BKKP) with Chaudhury Ajit Singh and made his political aspirations clear, but to realise those, he had no clear vision for the future. He never put any concrete attempt to unite the labourers and much less the Dalits. BKKP was later converted into Rashtriya Lok Dal, and since most of the Jats became members of it, BJP suffered a challenge as the Jats stopped supporting it. However, the BJP did not challenge the leadership of Jats in Rural areas of western UP where jats are vital, keeping the BJP an urban political phenomenon in the area. They also mobilised the farming castes, who were very significant in the area and given them leadership roles. The BJP contested the 2009 Lok Sabha elections in alliance with RLD, thinking that the Jats would come under their fold. That has in real sense happened when Sanjeev Balyan, an ABVP activist and was elected president of DAV degree college at Muzaffarnagar, made entry into politics with BJP. He organised Farmers rally at his village Kutbi in Muzaffarnagar, and successfully invited Nitin Gadkari, then BJP president. BJP leaders like Sanjiv Balyan gauged the mood of the Tikaits and succeeded to gain the support of the Tikaits' BKU. Yogi Adityanath's government then nominated BKU's spokesperson Dharmendra Malik to be a member of the state's Kisan Samriddhi Aayog. Even after the fallout of the Muzaffarnagar riots, BKU not only welcomed this decision but also enjoyed the power that came with it. It was only during the recent farmers' movement that Malik has resigned from the membership of the Aayog.
The speciality of the 'Modi Sarkar' is that they recognise the ground realities and inconsistencies in caste equations and uses them to their advantage. In Haryana, they created the binary of Jats vs others and broke the unity among the farmers and Dalits. Likewise, in Western UP, they broke the unity of farmers by playing the Hindu-Muslim communal card. The result of all these was that in the 2014 Lok Sabha elections, the two Jat dominated seats in western UP (Bagpat and Muzaffarnagar) were won by BJP'S Jat candidates. BJP's popularity had increased manifold by the 2017 UP Assembly elections when it came to power with a brute majority.
It is not as if the opposition groups could learn much from their past mistakes. Parties claiming to be doing farmer-centric politics didn't put in much effort to bring together the massive Dalit community of the state which could have been the real game-changer. Instead, incidents after Tikait's remarks on then CM Mayavati at Bijnor and the government's response to it further intensified the differences between Dalits and farming castes in the villages of UP. Later, the state government took back the cases against Tikait, and he too surrendered as a gesture of reconciliation. An apparent attempt was made in the early times of Kanshi Ram, Mayavati and Mulayam Singh Yadav to unite the Backward Castes and Dalits, but it had ended in failure after the Lucknow Guest House incident. BSP, SP, RLD again came together, forgetting all their past differences for the 2019 Lok Sabha elections but couldn't have the desired impact. Mayavati was seen with Akhilesh Yadav and Jayant Chaudhury on stage, and it seemed like a new social equation uniting Dalits and Backward Castes was in the making. However, soon BSP and SP parted ways after the elections and all hopes for unification were dashed along with them. If their unity had continued until now, it would certainly have been good for the current farmers' movement. The long-pending differences between Dalits, Backward Castes and other farming castes would have melted away by now. It is quite attributable to the resilience of the farmers and the magnitude of their woes that the current movement has sustained against massive odds. Even then, the movement to reach a wider ambit, progressive political parties and the farmer unions have to work to form a cohesive unity of different castes and communities by finding ways to reconcile for the larger interests of the farmers in western UP specifically and India in general.
Shivam Mogha is a research scholar at IIT Bombay and Co-editor of Trolley Times Mahima Chouhan has completed her masters from JNU and is independent researcher based out of Delhi.