As a publisher of The International I have been in contact with the former Member of Sri-Lankan Parliament Mr. Bimal Rathnayake for a long time. Bimal Rathnayake is the politburo member of JVP which is a major party (Communist) in Sri-Lanka and they have been in the forefront of the protests that are going on in Sri-Lanka right now. As Sri-Lanka is not getting the attention it should get, I had a conversation with him about the current situation in Sri-Lanka and put my best efforts to let people know the ground reality of Sri-Lanka through The International.
Debojit Banerjee: We know about the current situation in Sri Lanka and the crisis it is facing right now. But the harsh truth is that if you are not in Europe, you don't get the world's attention. Same is happening with Sri Lanka right now. As a media with a leftist perspective we should bring the reality in front of the people. So I want to ask , as a native of Sri Lanka how would you explain the events unfurling there right now?
Bimal Rathnayake: Right now the whole country is in the fighting mode and they are protesting in various ways like individually, collectively and in an organized way. Everybody is fighting against the government and everybody is demanding their basic needs. It's a complete people's uprising here. But politically we can say almost for all the protests the main demands are the immediate resignation of the president, especially the resignation of the Rajapaksa family from all the governing bodies, punishment for the corrupt politicians, protection of the national assets and not to privatize them. The good thing is people trust in themselves and believe that they have to fight for their rights. Few months back this was not the case.It was only parties like ours, student unions, trade unions who were fighting. Sometimes people were against this kind of agitation and sometimes they were neglecting it but now everybody is protesting against this government. I think that you should fight for your rights. I think downtrodden, alienated people are becoming Citizens! PEOPLE!
The participation of the women has also been tremendous. Young girls to grandmothers, everybody. Everybody is participating in the protests. They are coming with their children and even with infants. That is also very good.
The positive aspect is, the present government came into power using a very racist, very religious platform. But people now have realized that they were used by this ruling party. So now we can see there is huge social solidarity among the masses. These are things happening on the positive side.
But on the negative side people are very much suffering from fuel shortages. Even today we have seen miles of queues for some diesel and petrol. Even though Indian loans provided some oil, it couldn't solve this issue. Gas is also an issue. People cannot cook food.. There are shortages in Milk powder, paper and some medicines and there are electricity cuts and inflation, it is above space , not even in the sky. So people are going through very hard times. We have to say that is mainly because we do not have foreign currency to import goods. A huge black market is running here. In 2021 some big companies had their highest profits in their history. One of the companies I know, their senior manager told me that they had their highest profit in 2021 and this company has been operating here for 9-10 decades. Medium businesses are also taking huge money because they are controlling the market now. I told one of my friends, he is doing some manufacturing of vehicle spare parts. He used to buy metal plates. In February 2022 it was 6000 rupees and today it is 48000 rupees. So you can see that not only the government, big companies, black market mafia are also doing this. So people are having a hard time.
Lastly I can say especially Indian government and big corporate are eagles and are targeting our national assets. After them I think the majority powers like the USA, EU and China will also do the same. So now Sri Lanka is under huge attack by international powers and big companies as well as national big companies.
Debojit Banerjee: As you are a politburo member of the JVP, we would like to know what JVP thinks about this crisis and according to your organization, who is to be blamed for this situation?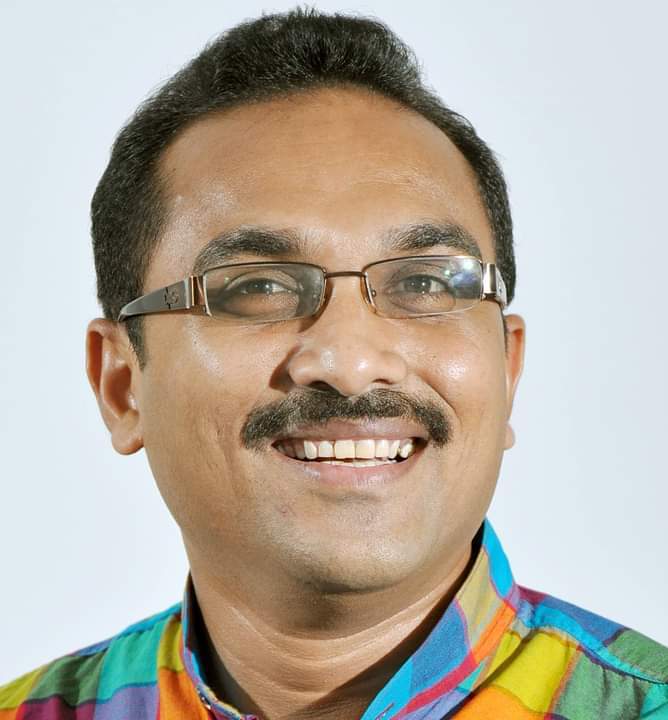 Bimal Rathnayake: I think the present crisis in Sri Lanka is a classical capitalist crisis in an underdeveloped capitalist country in the era of imperialism as Lenin said. This is not a crisis of overproduction or shortage of labor or disruption of supply chains, (disruption of supply chain is there but it is not the main reason). So this is a classic capitalist crisis happening in an under developed capitalist country in the imperialist era. Sri Lanka is a text example of without a war, without an invasion, without natural disaster, without even a political instability within the ruling class how Imperialism can destroy a country through its predatory economic policies only. What we mean by imperialist era Sri Lanka has been following continuously from 1977-2022, 45years, we have been following imperialist economic policy.
It has some components. Privatization of National Industries.Sri Lanka privatized Harbors, jetties, steel factories, cement factories, glass factories, ceramic factories ,paper factories, fabric producing factories ,Plantations ... everything. It started in 1987. We are not manufacturing anything, importing every basic thing. For that you need dollars and now you have no hard money. So privatization is to be blamed. This was pushed and threatened and demanded by the World Bank and IMF and other imperialist powers. Due to this our trade deficit is for last 30 years is around 100% (means we import two times than our exports)
Second deregulation, after the 1980s Sri Lanka has been liberalizing. All the sectors, from plantation to agriculture, education, health, energy services, transportation etc it even privatized its seed farms. Until 2000 Sri Lanka has been producing its own seed but now we import all the seeds (except for rice) from other countries. So this liberalization is to be blamed. We lost our food security and food sovereignty.
Third thing is abandoning local manufacturing industries, local agricultural. Government forced policies for promoting import export business, not to produce for this local market, local market. Now that you do not have money to import so we don't have food or milk. Milk industry has been in the bloods of srilankan for millennials. But IMF policies discouraged those kinds of hundreds of local industries.
Fourth, on the prescribed policy of InfoWorld Bank,WTO they told us to get loans and to do business based on loans. So we got loans from abroad but didn't develop our local companies, local businesses, local banks...We just developed infrastructure to cater to investors. Majority of the loans were used to provide facilities to the foreign investors. For 40 years after investing all the loans on investors, they have only brought 17 billón dollars. Means after privatizing,liberalizing,giving lucrative tax holidays, putting red carpets ,after doing all the things to attract so called investors we received only 300M usd per annum, So world bank IMF's imperialist economic policy is the no. 1 cause to be blamed.
The second reason to be blamed is the present regime.
After we got to know that Sri Lanka was going to crash land, means that we won't not be able to pay its debts, even the Government never accepted that there is a crisis. They always tried to hide. They were saying it is a small issue and we'll solve it.
Secondly the dollar issue. It was completely done by the former Central Bank governor and the Former Finance Minister Basil Rajapaksa.He was the governor until this month. He resigned under public pressure. He also hid the crisis. He was telling people we have a lot of resources and we are capable enough to handle this situation.
The last thing they did was keep the dollar rate to rs.200. They created a huge foreign currency black market by doing this. Our main foreign currency source is from intermittences from Sri Lankan workers working in foreign countries, we get around 7-8billion dollars annually. But when the government kept the dollar rate fixed, then the black market was created. From June 2021. Sri Lankan workers stopped sending money through official sources; they started sending it through the black market because they were getting a higher rate. So we lost 2.8 billón dollars in the last 8 months,when you compare the previous year, due to the government's adamant decision. Finally by 2022March the government decided to go to the IMF. They completely floated the rupee at once which could be done gradually but they never fixed the rate for their prestige. Within a month rupee usd rate rises to rs. 340.

Debojit Banerjee: Do you think that this situation could be avoided?
Bimal Rathnayake: I think no. We were following this imperialist economic trap and it had to happen if not in 2022, then in 2023, 2024 or 2025. It was just a matter of time. In 2015 the Central bank warned that Sri Lanka will not be able to pay its foreign debts by 2022. That was their information. Actually they were correct but they didn't know that we'll be facing COVID pandemic. So this covid pandemic advanced the crisis by 6months... If we consider all the material aspects and the dynamics of our economy, it was actually working for 2-3 decades. For this crisis we could not avoid it but we could have delayed it as I mentioned earlier. We could have started some import substitutes in different methods; we could have kept our hard currency. We could have given the foreign employees some incentives from 2020 to attract more foreign remittances from them because they are our biggest source of dollars. We are a small economy. We are an 85 billion dollar economy and we export around 12billion dollars and import around 21billion dollars. This government had a huge support which they could have used to make people participate in the economy. But they introduced this stupid organic fertilizer policy to destroy what we had. Actually our president should be given a Nobel Prize on how to mess up an economy in an unthinkable way. So we can say that we could have been delayed only. We could have managed the crash landing. But at some point we had to face this crisis.
Debojit Banerjee: As a former Parliamentarian, how do you see these steps taken by the Sri Lankan president to retain his power in any way possible?
Bimal Rathnayake: About the prime minister and the president and how Rajapaksa's family is planning to keep their family rules at any cost. So, actually what they did was because of the huge agitations by the people of all over the country since the last weeks of March, the cabinet of ministers resigned except the prime minister and the president. So. Here in Sri Lanka, unlike in India we have an executive president system, which is very powerful and the Prime minister is elected by the parliament... So, what they did first was just showing some level of respect because they had to. There was a proposal demanding the resignation of the prime minister. But, finally they changed it. They had told the cabinet ministers to resign except the prime minister and the president. So, by doing this they requested the opposition parties, "Okay, You make the interim government under the leadership of the president Gotabaya.
But no one was ready to do that but they kept this open for 2 weeks until 18th April. They were trying their best to give some portfolios to breakaway groups from their government. But in the government coalition including the former president Maitripala Sirisena, there were around forty so-called "independent MPs". Actually they are part of the government but they declared that they are independent. But, there is a peculiar thing in their demands: they never demanded the resignation of the president, even though they oppose any kind of resignation of the president, which is the main demand of the majority of the people. The country demands "Gota go home". Millions of people have been shouting this for the last two-three weeks.
But, now they are not demanding this, they are ready to work with the president. Even the former president Maîtrepala promised to work with this regime, that's why they're not demanding the resignation of the president. The former president Maitreepala demanded the resignation of the current Prime Minister Mahinda Rajapakshs but not the President Gotabaya. So, the Rajapaksa family kept this cabinet restructuring open for 14 days until the 18th April when they appointed a new cabinet. They said it's a new cabinet with younger MPs. But, what I researched was that out of these 18 cabinet ministers 9 of them are former state ministers and others are sons of former ministers. So Rajapaksas are trying to give a new face for the cabinet but people have not fallen into that trap.
And other tactics they have used is recently they appointed 24 State ministers. For that we do know they now they have introduced a well known horse trading of MPs. So, they bought MPs from various opposition and independent group into this cabinet, from former President PresidentMaitripala's group also. They bought 4-5 MPs from other parties and they were given the state ministers portfolios.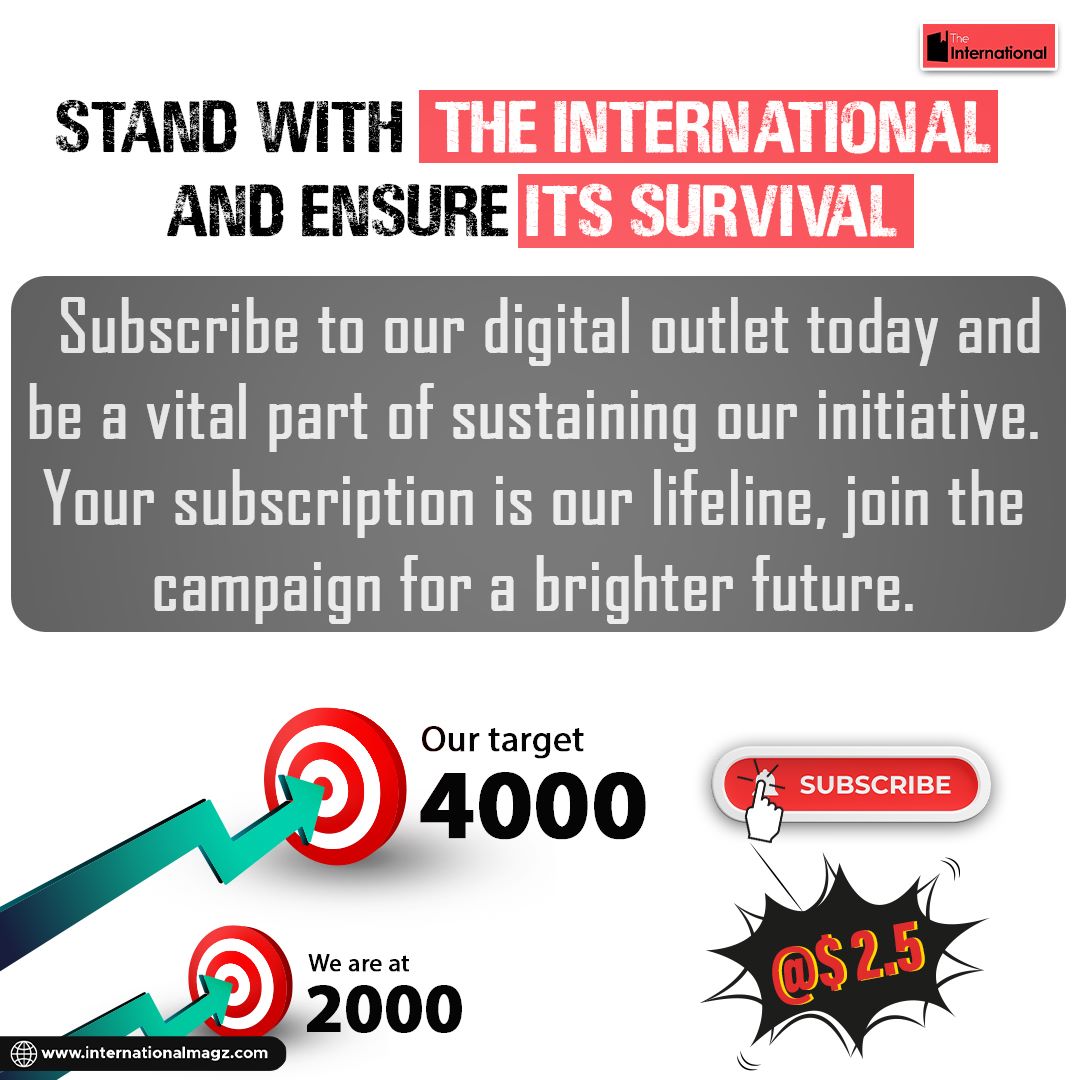 And the last one, they are working with the government of India and China and even with the US. Now the Rajapaksas are trying to protect their regime by selling all the national assets of Sri Lanka and security of SriLanka to these Countries. So now the Government of India is Playing the biggest role, these days. Actually SriLanka will become a semi-colony within the next 2-3 months. Because right now the government of India is helping the Rajapaksas by giving billions of dollars. But we do know the Indian government has its own strategy when they are giving loans. For example , within the last 8 months Indian companies are given western Jetty of the Colombo Harbor, Trincomalee Oil tanks farm, thousands of acres of land in Mannar, Poonakari and Trincomalee for so-called Power projects, power projects in three islands in the northern peninsula etc... Rajapaksas will benefit from this. They are ready to sell the country to keep their rule. They are ready to betray the sovereignty of the country. And we will get some billion or 2-3 billion dollars. Then they will be able to keep their regime by providing medicine and milk powder.So those are the tactics they're using. Finally, they are using other tactics in the parliament. Now for the last 2-3 days we are experiencing that the Local organizers of the ruling party are also participating in the protests and trying to hijack the small protests of small town level and trying to manipulate these protests to turn into violence.
Debojit Banerjee: Finally, I would like to know the plan of action by those involved in the protestas.
Bimal Rathnayake: There are various types of proposals from capitalist,liberal and imperialist backed proposals.
One unique similarity in these proposals are
1.They all do not demand the resignation of the president,even though it's the main demand of the nation.
2.They are not ready to go for a fresh mandate from the people immediately.They propose an election after one year or more.
3.All their solutions are based on keeping the present parliamentarians in office.
4.All these solutions are trying to find a way out within the present constitution.But all the "ways' within this constitution will be ended by protecting the Executive president.Because our constitution is based on the executive president system. It's the skeleton and blood of the constitution.
5.There are proposals to establish a new cabinet of" Technocrats and talented burócratas" under this President.
6.There are another set of proposals from die hard supporters of imperialism agendas,some NGO masters and who are against the left ideology and left politics to create a new political movement based on GALLE FACE PROTEST campaign This group also publicly demanding for United Nations intervention to 'Solve" the political crises in srilanka.
Our party has declared it very clearly since last year.
1. We won't participate in any coalition governments with these rotten two captilat parties under any name you call it.It may be called" national Unity",",National emergency',,'interim 'etc etc.
2. We say just by changing the present ruling clan, countries' deep rooted problems will not withered away. Country needs a deep economical,social,political overhaul.
3. Now the economic crisis has created a political crisis. Even today,the government has all the legal powers in the governing bodies but peoples mandate has gone.people are not ready to accept this regime at any cost.Government can't rule the country any more.So to solve economic issues ,first Sri Lanka must have a new peoples government chosen by the people.
4. So our immediate demands,
i. The President must resign.
ii. Prime minister and the cabinet must resign
iii. Then the election commission must hold a general election allowing people to choose a government which they trust.
JVP lead peoples movement and mass organizations affiliated to jvp have been giving political awareness to the masses,we organize them and we make them fight for their rights.We have put forward a Nation Building National economic,Social,Political Plan to the public months ago also.
Through an organized struggle we are working to make a peoples' government.Even after that we will deepen the class consciousness of the masses to go forward.
Debojit Banerjee, Publisher and Executive Editor of The International, Kolkata India .